The Ability to Change
Dec 20
How can we gain the ability to effect change? We each have the ability to alter our lives. In order to make significant changes in our life, we must realize the importance of acquiring beneficial behaviors that will assist us in doing so. One of the most important aspects of a makeover is taking action. We must be prepared to take action in order to successfully navigate all of the changes in our life.
Example: If you feel trapped in your job and it is making your life miserable, it may be time to consider a change of direction in your professional life. A variety of factors contribute to employees wanting to shift employment, including poor management, boredom, a lack of ambition, and even a mid-life crisis in certain cases.
These factors might contribute to a desire for a job shift. Motivation for a career transition is essential. It appears to be an easy task to urge someone to make a change, and it might be a beneficial recommendation. However, when it comes to applying it to ourselves, it becomes one of the most difficult decisions to make and put into action. It necessitates much mental preparation.
If you have a family, the relocation may cause significant disruption. It is possible that the revenue will be reduced for a period of time. It's possible that you made a mistake with your decision. It takes a lot of mental stamina to switch occupations. As soon as one starts thinking about it, the first question that comes to mind is, "How did I get into this position?" What if my second pick turns out to be erroneous as well? What happens if I continue working at my current position? Why should I change the nature of my work? Some of these issues require a response from the intellect, while others require an answer from the emotions, such as why did I chose the incorrect job path in the first place.
It has the potential to harm my self-esteem and cause me to experience a slew of failures. Before contemplating such a move, it is necessary to examine one's life objectives and determine how one's current employment does or does not meet those objectives. After you've made a final choice, you may begin thinking about finding a new position.
It is necessary to have mental and emotional fortitude in order to survive these changes and recapture one's win in life. If you want to be successful in your profession and life, you must safeguard your mental health by taking the time to find out what you actually want from your work and life. Uncomfortable feelings and concerns might arise as a result of changing your way of life.
When you find yourself in this circumstance, it's natural to desire to run away and hide from the outside world. Don't try to hide from the truth of the situation. In the event that your current work is causing you distress and you are not broadening your horizons in life, you should consider making a planned career change that will make you feel invigorated and alive.
In order to be satisfied with your career transition, it is your obligation to ensure that you choose the appropriate position this time. Spend some time investigating and evaluating your options. Volunteer, visit a site, and do whatever it takes to get a sense of what it's like to work in the real world for the position you're contemplating.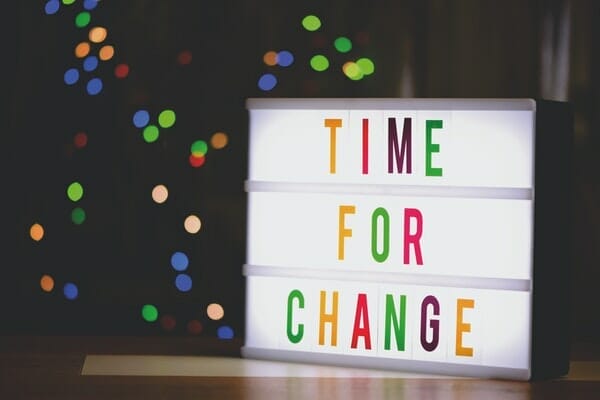 In this way, you won't look back on your decision in a few months and be disappointed. When you are going through it, it is important to understand that when you first start out at a new firm, you are useless in comparison to your old position, when you may have been one of the top performers. You must take into account your own seniority as well as the seniority of other employees.
Altering one's profession When it comes to being open to the possibility of shifting jobs, motivation is essential. It is never an easy thing to accomplish, but it may be quite rewarding in the long run. However, if you are on the correct road, you will enjoy every minute of it.
For more visit YogaFlares
YogaFlares Instagram @yogaflares